7 Tips for Effective Medical Practice Marketing
Effective medical practice marketing is critical for gaining new patients and increasing revenue. With the right approach, you can reach a larger audience and improve your bottom line.
But, you can't market your medical practice in the same way that someone would market other 'retail' businesses – like restaurants or pet stores. In this article, we are going to look at seven tips for successfully marketing your medical practice more effectively.
1. Connect with Your Target Audience Through Digital Channels.
Digital channels are a great way to connect with your target audience. Leverage popular social media platforms like Facebook, Twitter, and Instagram to increase visibility for organic reach and attract potential patients. Additionally, use SEO strategies to ensure your website is indexed by search engine directories and optimize marketing campaigns for specific keywords.
Digital channels like social media platforms and Google allow for great referrals and recommendations. Be sure to encourage and share current and past patients' comments through your digital channels.
2. Optimize Your Website for Visibility and Engagement.
Your website should be your number one priority as a medical practice. Investing in a well-designed, professional and attractive website is essential for generating leads, educating visitors, and converting patient visits into care opportunities and gaining referrals from existing patients.
Ensure that the content on the website speaks clearly to your target audience. This includes the images on the web pages and the terminology used. If you reach several patient 'personas', create different sections on the website to speak directly to each of them.
Ensure that website design is optimized for both user experience and search engine visibility. Integrate call-to-actions (CTAs) and include SEO friendly content to help prospective patients quickly find the information they need to make an appointment.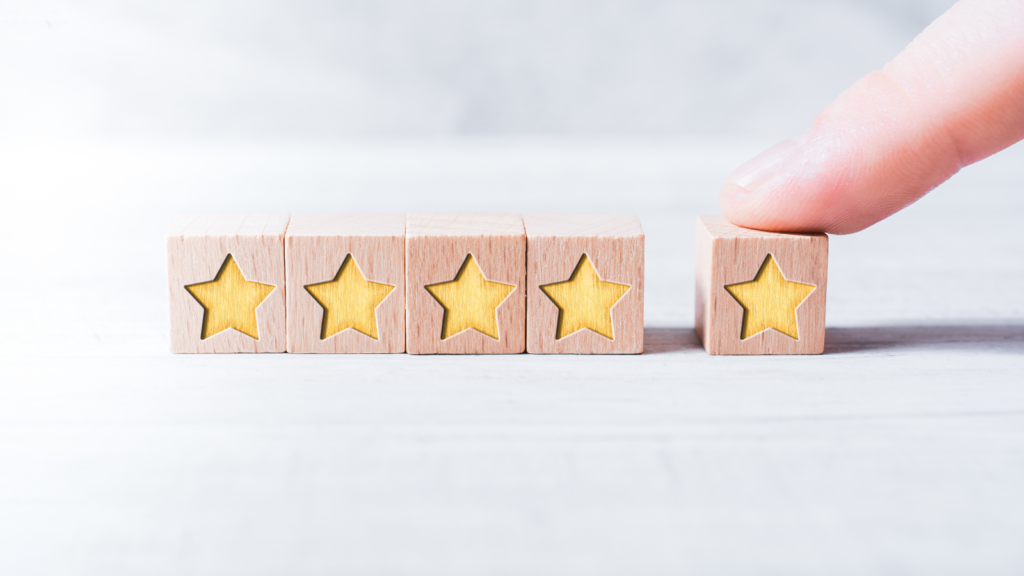 3. Leverage Testimonials and Reviews to Improve Credibility.
Gathering feedback from existing patients is essential for building trust and credibility.
Maximize your online presence by collecting and displaying positive reviews from satisfied customers. You can also encourage confident and happy patients to write a glowing testimonial about the level of care they received from your practice or showcase how a procedure or treatment has benefited them.
Not only does this build trust through patient-generated content, but it's also a great way to boost your search engine visibility on review sites like Yelp, Google, Facebook and more.
4. Develop an Integrated Digital Marketing Strategy.
To maximize your online reach and increase patient engagement, it's important to have an integrated digital marketing strategy. This includes optimizing your website with keywords relevant to medical practice as well as using various digital tactics like content marketing, search engine optimization (SEO), paid advertising (pay-per-click/PPC campaigns) and social media marketing.
Doing so will allow you to target the right audiences, track campaign performance and measure results over time. Finally, all of this should be part of a larger overall medical practice marketing plan.
5. Utilize Quality Visual Content Across Platforms.
Quality visuals, like images, videos and graphics should be used within your messaging to draw in people's attention and make content more shareable on social media. Visuals can also help break up text content and make it easier for readers to digest. Patients are savvy and looking for content that is engaging, informative and entertaining – quality visuals will help you deliver on that. When creating visuals, keep them on-brand and appropriate for the platform so you have a consistent look across all of your marketing platforms.
6. Use your medical practice office(s) as a marketing center.
Don't overlook that when a patient arrives in your medical office, there are many ways to educate them on additional treatments or therapies that might be beneficial to them. The patient may in fact bring one or more loved ones with them to the appointment, some of them may be possible future patients. How are you educating and marketing to them
This is where your interior design can include TV walls that include educational videos of your service offerings. Or an information station could be planned to include printed literature that patients and visitors can take with them.
This marketing can also include the 'touchpoints' with your patients – from check-in and check-out procedures, billing issues, to follow up email and phone communications, etc. Each time you come in contact with your existing patient, you have the opportunity to increase the trust and value of your practice with them.
7. Don't forget to include traditional marketing and networking in your strategy.
Your target audience is generally in close proximity to your medical office(s). That means that you have the ability to find 'high traffic' areas where you can market your services in the community. This traditional marketing can include billboards, print ads, and commercials.
And what professional practice can survive without referrals from other, non-competitive professionals. Seek out opportunities to engage with other professionals through networking and professional meetings/events. Build a database of professional contacts that you can communicate with through ongoing email, call and meeting touchpoints.
Effective Medical Practice Marketing is an ongoing process
In conclusion, effective medical practice marketing is crucial for every medical practitioner who wants to establish their brand and reach out to potential patients. By implementing these tips, doctors can create a strong online presence, generate positive word-of-mouth, and build long-lasting relationships with their patients.
One key takeaway from this article is the importance of creating a patient-focused website that includes informative content, easy navigation, and clear calls to action. It's equally important to optimize your site for local search engine results and establish a strong presence on social media, where you can connect with patients and share valuable insights about your field.
Another critical aspect of medical practice marketing is building and maintaining trust with your patients. This involves creating a friendly and welcoming atmosphere in your office, being responsive to patient inquiries and concerns, and providing excellent medical care that exceeds their expectations.
Finally, doctors should make use of patient reviews and feedback to continually improve their services and establish a positive reputation in the community. By listening to patient needs and adapting to changing expectations, you can build a strong patient base that will support your practice for years to come.
In short, effective medical practice marketing requires time, effort, and a commitment to patient satisfaction. But by following these tips and staying up-to-date on the latest marketing trends, you can attract new patients, retain existing ones, and grow your practice into a thriving healthcare business.
To explore your marketing options, contact us for a free, no-commitment phone consultation to learn about cost-effective marketing solutions.