What to Expect When Working with a Podcast Booking Agency
The Podcast booking agency is an extension of the podcasting industry, and they have been around for a few years now. They are usually freelancers, who specialize in booking podcasts. The bookers will work with the podcasters to find guests for their show and negotiate rates, as well as coordinate logistics such as scheduling interviews, recording sessions and more.
It is projected that there will be 132 million monthly American podcast listeners in 2022!

Tweet
The process of booking a podcast guest is not like traditional media interviews or other types of appearances because there is no set script or format. Instead, it's more like a conversation that takes place over the phone or in person before it's recorded. The host will create topics of discussion with the guest based on their interests and expertise. It can also be helpful to have some questions prepared ahead of time to ask guests during the interview.
But, sometimes, businesses look at podcasts from an overly optimistic perspective. It is important to manage expectation about what podcast guest appearance can (and can't) do for your business.
What you should expect from a Podcast Guest Appearance
If you are looking into expanding your marketing efforts into the podcast environment, you should learn about these aspects first about being a podcast guest.
Podcasts help potential clients become aware of you and your 'brand', but it is important that you are in front of the right audience.
They help build trust for your audience and potential customers.
They also help your audience to see you and your business in more 'personal' terms.
What you should probably not expect is the phone lines 'lighting up' the day after the podcast publishes. It could happen. But, as with all marketing efforts, it will take 7-8 'impressions' (or interactions) with a client prospect before they might pick up the phone and call you. The more relevant and interesting those interactions are will definitely help to speed up the process. And podcasts are definitely one of the more interesting and engaging ways to interact with most audiences these days.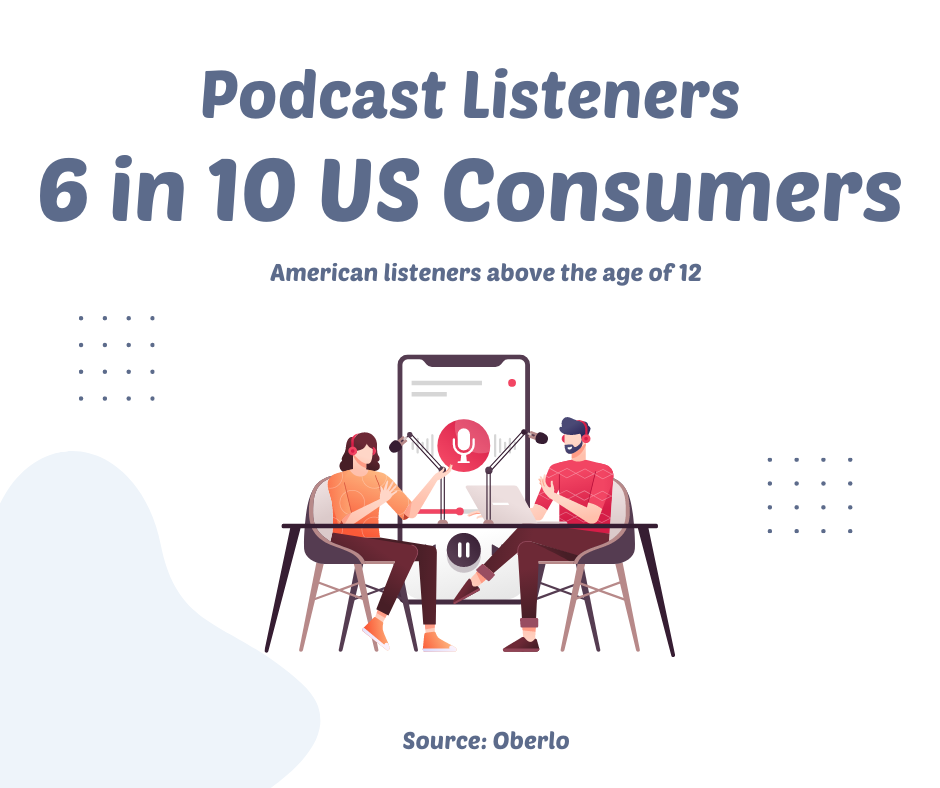 What to expect from a Podcast Booking Agency
Because it is so important to get in front of the right audience, an effective podcast booking agency will spend time at the beginning of the process getting to understand WHO your target audience is. They will ask a lot of questions to help them accomplish this. If you speak with a podcast booker and they promise results without this upfront process, you will probably find yourself wasting a lot of time and money.
Just as important as who you want to reach is WHAT message you want to deliver to them. This is again where an effective podcast booking agency will stand out. They will spend time getting to understand your core message and your UVP – 'Unique Value Proposition'.
It is also important to clarify the range of topics that you can speak about and your areas of expertise.
It is only after developing a strong sense of who you are, who you want to reach, and what you would like to communicate will it make sense to start booking podcasts for your to appear on.
What will you need to do?
You will need to allow the time in the initial phase to help the podcast booker understand you, your market, and your message. Then, when bookings do occur, it is important to take the schedule serious and respect the podcast's publishing schedule.
Also, you should provide the podcast booker with a list of shows that you would like to target. This will be added to the target list that the booker builds.
It's pretty straightforward.
Are you a good candidate for becoming a Podcast Guest?
Given that this question can span across a wide range of people and interests, it would be difficult to answer in general. It is best to instead follow some guidelines when dealing with this question.
Podcasts are a great option to consider if you're looking to gain visibility and build trust in your brand.
If you are looking for a podcast booking agency, it is important to figure out what should be your top priorities. Some qualities differ from one company to the next, so you might have to try out more than one agency before finding the best one for you.
Some of the things you should think about before you hire a writer are: price, getting guaranteed bookings, quality of the outreach, or overall effectiveness of the campaign, But you can't currently choose all of them..
There are many podcast booking agencies that will do lots of outreach and charge less than most. But what they don't provide are guarantees for booking or personalized outreach. You're essentially paying for the number of emails they send, which means you can't measure their effectiveness by this.
On the other hand, agencies like ours, focus on creating a set number of bookings for each campaign and put in the necessary time to research, contact, and confirm that the bookings get scheduled.
If you don't have the time to do all of the follow-up to book, schedule, and confirm the bookings, you will probably want to spend a bit more.
There are two million active podcasts and more than 48 million podcast episodes!

Tweet
The bottom line
The podcast market is projected to grow by around 47% from 2021 to this year. There are projected to be 132 million monthly listeners in the U.S. alone during 2022. These Podcast listeners are tuned into their favorite shows and hosts which means they can be reached at any time and on any subject. You can definitely find niche audiences to target by looking no further than the podcasts they listen to.
What you don't want to expect is for your podcast guest appearance to by an 'ad' for your business. It is an opportunity for you to enlighten, entertain, and build rapport with your target audience.
If you are ready to 'step in front of the microphone' and amplify your business message, contact us today to learn how we can help.